Coming to Nantes > Travel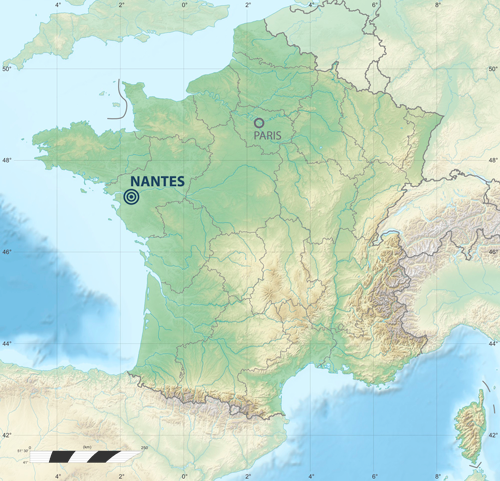 By flight
Destinations
There are direct flights to Nantes Atlantique Airport from over 70 destinations, notably:
most major cities in Western and Southern Europe,
Montreal in North America,
Morocco, Tunisia and Turkey in the Mediterranean basin.
Transportation to the city centre
From Nantes Airport there are frequent shuttles to Nantes train station (7.50€ for a duration around 20 minutes).
You can also take a taxi to the city centre.
Paris airports
In addition, Paris airports are 2 hours away from Nantes city centre by high-speed train. They are served by most airlines with direct connections to locations around the world.
By train
Nantes is easily accessible by high-speed train from many locations in France and Western Europe.
Visa
You may need a visa to enter in France. Please contact the french embassy in your residing country to make sure of your visa requirements.
If you need a visa, we encourage you to apply as soon as possible as it may take a long time to be issued.
We will provide an invitation letter to every participant of CMSB 2015. To apply for a letter, please contact us.